Commercial Insurance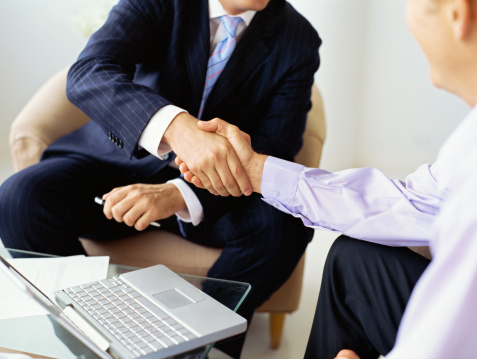 We know just how important your business is to you. As a business owner you have a lot to protect.Keeping your business properly insured means protecting your employees, your assets and the income you count on to care for your family and provide for your future. Having your business improperly insured can cause gaps in your liability protection that can put you at risk or it can lead to excess costs from coverages that you don't need or want.
At Bremke Insurance we take time to learn and understand your business and work with you to analyzed your business needs and develop a plan that is customized and responsive to your own specific situation at a competitive price.
Our current customers include everything from million dollar corporations to sole proprietors without employees. We custom tailor an insurance program to match your company's unique characteristics and exposures. As your company continues to grow and change over the years, we work to make sure your insurance changes to meet your new needs.
As your quality independent insurance agency we can offer the following insurance coverages for your business.
Business Automobile - This coverage is available to protect your business from the liability associated with operating automobiles. Coverage is available for owned, non-owned, and hired vehicles including autos, trucks, vans, tractors and trailers. Physical damage coverage is also available.
Commercial Liability - Provides coverage including defense for liabilities associated with operating a commercial business enterprise. Policies are tailored to meet the specific risk management needs of your business.
Commercial Property - Provides coverage for your buildings and contents. Coverages range from specific named-perils policies to broader all-risk policies.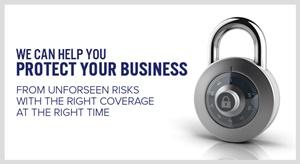 Employment Practices Liability - Provides coverage for defense costs and liability arising from allegations of improper employment practices, sexual harassment, and discrimination.
Home Based Business - Homeowners insurance does not necessarily cover many home business-related claims. This could mean a major loss of income, as well as other significant losses, for your home business. If you have a home based business consider contacting us to discuss proper coverage options that offer both protection and affordability.
Inland Marine - Provides coverage for business assets and hardware while these items are off premises.
Ordinance or Law Coverage - One of the most needed types of coverage is also one of the most commonly overlooked, or even known about, by consumers. It's called Ordinance or Law Coverage. As your building becomes older certain changes in your county's building codes and ordinance change to reflect new standards for construction. If your older property suffers a substantial loss, fixing it may require a higher construction standard to reflect new laws, therefore simply replacing your property as it was just isn't good enough to meet these new laws and codes. Ordinance or law coverage pays for these upgrades in building standards.
Professional Liability - Provides coverage for defense costs and awards for liability arising from improper professional practices and errors and omissions in the conduct of business activities.
Special Event Coverage - Provides third party liability coverage for a short term special event.
Umbrella and Excess Liability - this coverage complements your property/liability program and provides additional limits of coverage. In today's litigious society, smart business people protect their investment with umbrella coverage.
Give us a call if you would like to get a second opinion on your current coverage. We have the expertise you need in the ever changing business world.